Support
High-Quality, Affordable Child Care

for All New Jersey Infants and Toddlers
Add your name to support affordable high-quality infant and toddler child care for every New Jersey child.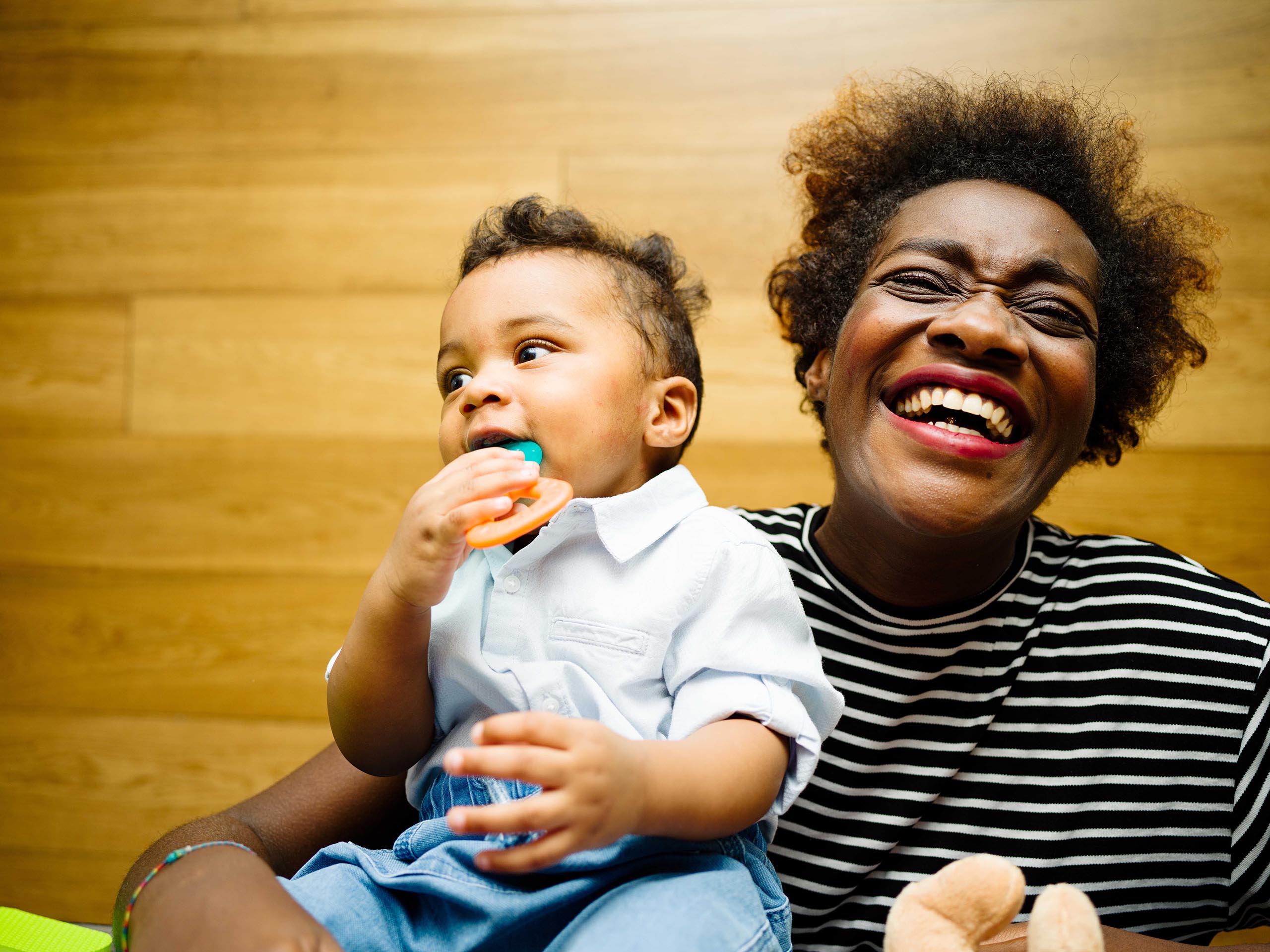 Reimagining Child Care in New Jersey
Accessible, high-quality care for infants and toddlers is essential for New Jersey's future. Research shows high-quality child care sets the foundation for children during the key developmental years from birth to age three, and positively impacts them for the rest of their lives. Child care also serves as the backbone of our economy, allowing parents to go to work and school, confident their young children are in a safe, nurturing and enriching learning environment.
But quality child care for infants and toddlers in New Jersey can be hard to find. Forty percent of New Jersey communities are 'child care deserts' where there isn't enough high-quality infant and toddler child care to meet families' needs. And even when finding quality care isn't a problem, cost frequently is. Two out of five parents in New Jersey say finding quality child care within their budget has become more difficult. Infants and toddlers need much more supervision and individualized care than older children. Providers have to take care of fewer kids, which makes it more expensive.
Additionally, COVID-19 has devastated the child care industry, permanently closing child care centers across New Jersey and leaving many child care professionals without a job and parents without access to quality child care. According to a recent FDU survey, 14 percent of parents have had to quit their jobs during the pandemic to help manage child care. Even before the pandemic, the child care industry was fragile and underfunded. In a 2014 survey, child care providers reported the state-subsidy payments they accepted to care for low-income children were not enough to cover basic expenses such as staff, rent, and utilities. Providers are struggling to both make ends meet and offer quality care for all infants and toddlers. And families–disproportionately those in communities of color and low-income communities–are struggling to access quality child care that is safe and affordable.
We can change this. More than 90 percent of New Jerseyans believe high-quality, affordable infant and toddler care is important for families in New Jersey. Let's lead with our shared values as we move through this moment of crisis. Let's reimagine a child care system that works for us all.
Reimagine Child Care was formed by Advocates for Children of New Jersey (ACNJ), New Jersey Association for the Education of Young Children (NJAEYC), The Nicholson Foundation and the Turrell Fund to challenge policymakers, business leaders, parents and communities to reimagine how accessible, affordable high-quality care for infants and toddlers can help our state thrive for years to come.
Our Vision
Our platform is driven by a simple vision: We imagine a future where every infant and toddler in New Jersey has access to high-quality child care that prepares them for the future, and helps New Jersey thrive.
What does this look like?